Our doulas are a community of professionals. When you hire an Emerald City Doula, you hire a team. They are all trained certified/pre-certified doulas who truly believe in the philosophy of non-judgmental physical, educational, and emotional support to parents and families.
We strive to ensure you are supported and cared for – and you can trust that your doula is responsible and knowledgeable. Each of our affiliated doulas is proud to serve all of King and lower Snohomish Counties.
The support of a certified labor doula, postpartum doula, and postpartum placenta specialist will prepare you for the amazing journey of parenthood.
Christi | Co-Owner – Certified Labor Doula, Certified Postpartum and Infant Care Doula, Certified Postpartum Placenta Specialist, Certified Childbirth Educator, Infant Feeding Specialist
Christi has been working with and supporting children since 1983, and has worked as a doula since 2013. She has attended over 135 births, and also has two children of her own.
Christi loves helping families as they begin their journey together, and feels it's an honor and blessing to be allowed to take part in this very private rite of passage.
Her gift of intuition allows her to provide comfort and nurturing, even when clients may not always be able to express what they need at the moment.
Non-judgmental support is very important to Christi. Her mission is to empower her clients and to show them that they are capable parents. No matter what birthing options and parenting approaches they choose, these are their decisions and they will receive her full support.
Christi is trained and experienced as both a Birth Doula and a Postpartum Doula. In addition, she's trained in Postpartum Placenta Encapsulation, Childbirth Education, Acupressure, Rebozo, and TENS Unit.
Christi is unable work in homes where people are smoking, or where eucalyptus oil is used in aromatherapy.
---
McKenzie – Certified Labor Doula, Postpartum Doula, Certified Childbirth Educator

McKenzie lives by the quote "do something you love, and you never have to work a day in your life". For her that is empowering families and being there to support them in a positive way, with zero judgment. When she is doing her doula work, nothing in the world takes her attention from that.
When asked what she wanted her potential clients to know about her, she said "You can never give me too much information. There is no such thing as "TMI" to me!" Her goal is for her clients to feel comfortable enough to ask her anything.
McKenzie is willing to try anything once, and actually lived in a tree house for two years. She's married, and has two daughters.
---
Sheila – Labor Doula, Postpartum Doula
One of Sheila's goals as a doula is to help build the bond between parents and their baby, making an impact in their lives. She's empathetic, dedicated, and gives 100%.
Sheila is a foster parent, and a mother of 9 in a multi-ethnic, multi-cultural, blended family with special training with trachs, feeding tubes, and many developmental disabilities. She also does jujitsu, coaches gymnastics, and rides motorcycles.
---
Danielle – Labor Doula, Postpartum Doula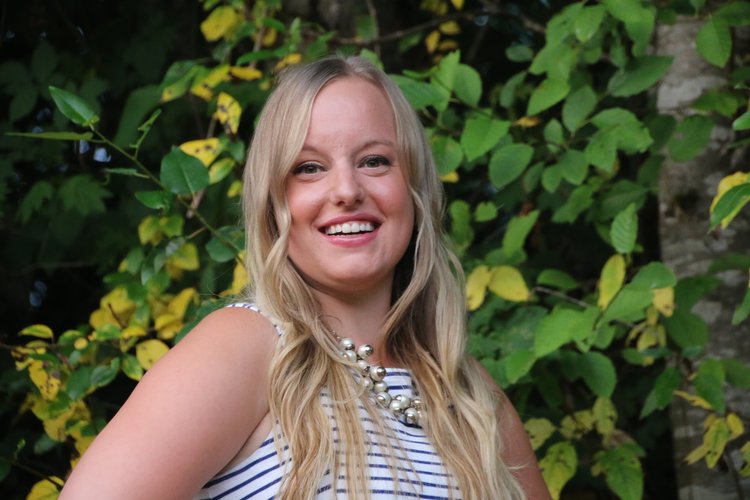 When she discovered doula work, Danielle realized that this meaningful, hands on, compassionate work was what her soul had been seeking.
She finds that for her there is nothing more touching than supporting life's entrance into the world. She uses all her knowledge of labor & birth and nurturing during the postpartum period. Her goal is to alleviate stress for the family and encourage them to be more fully present to nourish themselves physically, emotionally, and spiritually.
In her personal time she enjoys hot yoga, adventuring outdoors with her family, finding new bookstores, meditation, reading, cooking, coffee dates with local birth professionals, and binge watching Netflix.
---
Jackline – Labor and Postpartum Doula
Jackline understands her unique role in maternity care and is proud to support women and families. Growing up in a large, but humble family (6 of 11 children), Jackline learned from watching her parents how to accommodate and support friends and family in their small home in Africa. Encouraged by her mother to pursue her dreams and goals in life, Jackline hopes to give back the same kind of support she learned in her youth.
Creating lifelong special memories for families to treasure is made possible through Jackline's non-judgmental, supportive personality. She wants every birthing woman to feel loved, confident, and comfortable, and believes providing that type of support helps build up communities for generations to come.
---
Jessica – Postpartum Doula and Postpartum Placenta Encapsulation
Jessica became a doula to share the knowledge that has been shared with her. She knows every parent-child relationship is unique, therefore parenting philosophies are unique to each of those relationships. Families can benefit from support at all stages, and she is here to empower parents to have confidence in their roles. She has great respect for parental intuition and enjoys seeing the love families have for one another bring them through challenges.

As a mother of six, Jessica has experienced hospital (both unmedicated and cesarean), birth center, and home births. Each was unique and lovely in its own way.

---
Najmo – Labor and Postpartum Doula
Najmo comes to doula care with a desire to make a difference for each client in their own, unique way. Incorporating her philosophy of non-judgmental care, she gains and provides new insights and knowledge in the birthing and postpartum world. Her love and joy of birthing families and newborns drives her to excel in her work.
Najmo Speaks 3 languages, including Somali, and has a deep understanding of many different cultures. She believes in the sacredness of birth, and being invited to be part of a birth team is a privilege and honor. Najmo is an intuitive individual with a warm and caring nature.
---
Marloes – Certified Postpartum Doula
Marloes is a certified ProDoula Postpartum & Infant Care Specialist. She is a compassionate and nurturing postpartum doula, and enjoys helping families find their own strengths and abilities. She's accountable, compassionate, and a great listener… she would love to answer all of your questions on caring for yourself and your baby.
Born in the Netherlands, Marloes is 100% Dutch. She came to Seattle in 2006, and is a mom of twins. She's on the board of Seattle Families of Multiples, and has facilitated several newborn support groups for PEPS. She would be honored and humbled to be invited into your home during this sacred and transformative time in your new family's life.
---
Amy | Co-owner – Postpartum Doula
Amy believes healthy, happy parents are essential for the growth of healthy, happy babies. One reason she became a doula is because she feels helping families gain confidence and stability is a beautiful way to contribute to our community. She believes ALL families need unbiased, non-judgmental care and she is deeply committed to supporting families of all genders, race, orientation, and personal philosophies.
Amy is half French, and has a lifelong love of writing, which she does in her free time — in addition to playing board and role-playing games with her friends and family.
---
Anne – Postpartum Doula
Anne's calm, patient, and empathetic spirit have been invaluable in her work with children of all ages. Throughout her life she has found ways to work with children, from babysitting, to camp counselor, to teaching children with emotional, behavioral, and learning disabilities for the past 12 years.
She looks forward to offering you a reassuring and encouraging voice as she supports you and your family through this new chapter in your life.
---
Jylane – Labor Doula, Postpartum Doula
Jylane is an avid reader, crafter, and mother of 3; she knows the challenges, beauty, and sacredness of these times.
She utilizes years of experience with children and women, honed skills, and her keen intuition when supporting a family both in birth and the postpartum period.
Jylane's goal as a doula, is to ensure that your family feels respected, informed and empowered through offering non-judgemental, compassionate and supportive care.
---
Shannon – Labor Doula and Postpartum Doula
Shannon is where experience and education merge in a perfect way to create a doula who knows how to navigate hospital systems, and give knowledge and support to any birthing family. With her background as a certified Hospital Health Unit Coordinator and as a certified substitute teacher, Shannon can walk into virtually any situation and help bring calm, reassurance, and stability. She is there to support her clients in whatever way they may stand in need, without bias or preconceptions.
Shannon's passion for holding herself to the highest standard of care, and continuing education with evidence-based practices work in concert with her compassionate and and pro-active nature.
---
Alaine- Postpartum Doula
Alaine has more than 10 years of experience with babies, and some of her favorite time has been working with families with multiples. She loves the challenge of understanding the unique struggles of each family, and helping to streamline the process of caring for more than one baby. Alaine feels that part of her role as a postpartum doula is to be a positive voice, and validating a family's new roles and experiences.
Her mom has been a strong influence on how she works with families, and Alaine feels that doing this work honors what she learned from her: generosity and hard work.
Alaine teaches self-defense seminars twice a year and is an avid CrossFit athlete. She has a miniature labradoodle at home named Aurora. She's also an amateur artist, and paints and draws in her spare time.
---
Meaghan – Labor Doula, Massage Therapist
Meaghan is a provider who is in awe of what the human body is capable of. She has taught anatomy, physiology, and kinesiology over the years and at no time is she more amazed than when individuals are growing their family. She is truly honored to support individuals in this vulnerable and remarkable transition.
Being a massage provider she is very prepared to support those who feel they may desire more physical techniques during labor. Meaghan is also trauma informed, both with labor and with body work and wants her clients to know that with her there is no shame, no judgement, and no agenda. It is a pleasure to support families of any race, gender, and orientation as well as any religion or lifestyle.
---
Bobbi – Labor and Postpartum Doula
Bobbi has been a life-long caregiver, and Doula care was a natural transition for her from a private caregiver to a professional Doula. It has provided a way for her to help those in her community who may need unbiased support, evidence based knowledge, and a helping hand. Bobbi believes laughter is key in connecting with new people, and loves to share her upbeat energy!
With Bobbi's ability to connect and relate to people, she is a wonderful communicator. As a mother of two, Bobbi's training and intuition combine to help guide people to a positive birthing experience. In her free time, Bobbi enjoys being outdoors as much as possible with her family and her Maltese dog.
---
Tori – Labor Doula and Massage Therapist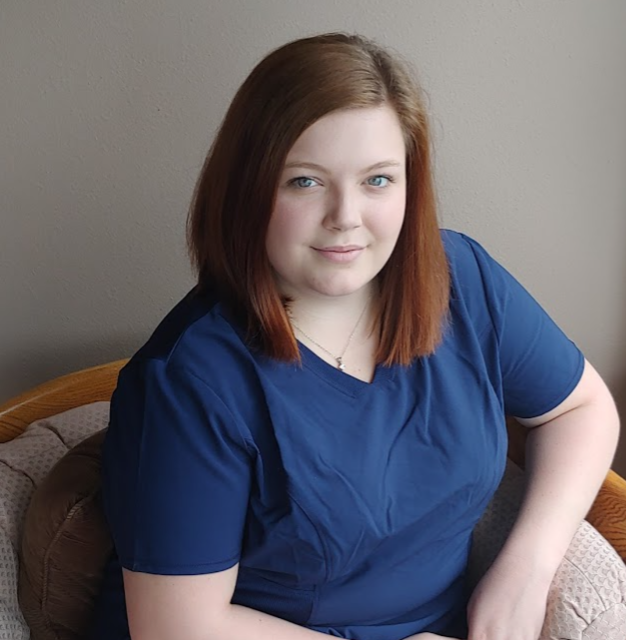 Tori is enthusiastic about all aspects of pregnancy and birth. She is amazed at the ability of our bodies to create new life. Tori's desire is to expertly support her clients having the best experience possible for their individual pregnancy and birth.
Holding space for each of her clients throughout their time with her, Tori focuses on individual needs, be it birthing, postpartum or massage work. She knows each clients experiences are unique, so her work is continually evolving and growing. Tori will always provide compassionate, judgement free, evidence-based education and support.
In her free time, Tori enjoys spoiling her three adorable dogs and working on her artistic endeavors in a wide range of formats, from watercolors to resin casting.