Our doulas are a community of professionals. When you hire an Emerald City Doula, you hire a team. They are all trained certified/pre-certified doulas who truly believe in the philosophy of non-judgmental physical, educational, and emotional support to parents and families.
 We strive to ensure you are supported and cared for – and you can trust that your doula is responsible and knowledgeable. Each of our affiliated doulas is proud to serve all of King and lower Snohomish Counties. 
The support of a certified labor doula, postpartum doula, and postpartum placenta specialist will prepare you for the amazing journey of parenthood.
Christi Nixon | Co-Owner – Labor Doula, Postpartum Doula, Postpartum Placenta Specialist, Childbirth Education, Belly Binding, Belly Casting
Christi has been working with and supporting children since 1983, and has worked as a doula since 2013. She has attended over 135 births, and also has two children of her own.
Christi loves helping families as they begin their journey together, and feels it's an honor and blessing to be allowed to take part in this very private rite of passage.
Her gift of intuition allows her to provide comfort and nurturing, even when clients may not always be able to express what they need at the moment.
Non-judgmental support is very important to Christi. Her mission is to empower her clients and to show them that they are capable parents. No matter what birthing options and parenting approaches they choose, these are their decisions and they will receive her full support.
Christi is trained and experienced as both a Birth Doula and a Postpartum Doula. In addition, she's trained in Postpartum Placenta Encapsulation, Childbirth Education, Acupressure, Belly Binding, Belly Casting, Rebozo, and TENS Unit.
See testimonials from Christi's clients here! (Click the "Testimonials" tab).
Barb Brewer – Labor Doula, Postpartum Doula
When Barb was 10, she knew she wanted to be a nurse. When she was 17 she went to work in obstetrics and has never lost the love. Now she has been coaching mothers in labor for over 40 years.
Barb has a calm, soothing nature that abides in a crises. As a doula, she is 100% focused on the family. She also knows that partners have a special role and she loves to incorporate them in the process in whatever way they're comfortable with.
Barb has raised 5 children of her own. She knows every child is unique and brings her calm, soothing spirit and years of experience to the care that she provides to them.

Aundrea Carmichael – Labor Doula, Postpartum Doula, Postpartum Placenta Specialist
Aundrea sees being a doula as her calling, with her goal being to help women achieve their dream births, whatever that may entail. She's dedicated entirely to her clients, and brings her strength to help ease labor pains with hip squeezes and tailbone counter pressure.
Aundrea's favorite part? Seeing a brand new family born.
She also loves her cowboy boots, and wears them to nearly every birth she attends.
Jessica Colon-Kvame – Postpartum Doula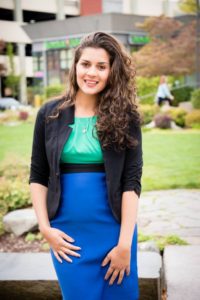 Jessica really enjoys helping women through their postpartum time with support, encouragement and kindness.
She really goes above and beyond, and has an expansive knowledge of everything baby-related. Her favorite thing about being a doula is making a positive difference in the lives of the families she works with.
Jessica is a mother of three (one in heaven), and loves scrapbooking, sewing, coloring, painting, and is passionate about hiking and hot yoga.
Danielle Dean – Labor Doula, Postpartum Doula
When she discovered doula work, Danielle realized that this meaningful, hands on, compassionate work was what her soul had been seeking.
She finds that for her there is nothing more touching than supporting life's entrance into the world. She uses all her knowledge of labor & birth and nurturing during the postpartum period. Her goal is to alleviate stress for the family and encourage them to be more fully present to nourish themselves physically, emotionally, and spiritually.
In her personal time she enjoys hot yoga, adventuring outdoors with her family, finding new bookstores, meditation, reading, cooking, coffee dates with local birth professionals, and binge watching Netflix.
Paula Gustafson | Co-owner – Postpartum Doula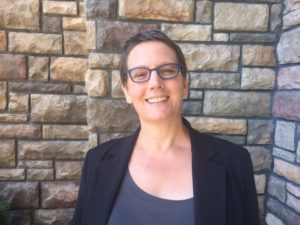 Paula loves seeing what a difference a doula can make at a birth, and to a family as they begin their new life together. She loves using the skills she has, because she believes that forming a family connection can change lives.
She grew up in a small town in rural Minnesota, the daughter of a Minnesota Swedish farmer! She wants you to know that feedback is very welcome. She wants to support you the way that you need!
Paula enjoys CrossFit, running, yoga, gardening, tiny houses, volunteering, live music, and theater.
Gabrielle Jones – Labor Doula, Postpartum Doula, Postpartum Placenta Specialist
Gabby is passionate about giving families a positive start. She will always tailor her support to fit your needs, and will go above and beyond your expectations.
Gabby grew up in a small town in Virginia, and knows just how important communities can be in supporting new families. She loves to cook and to make spaces feel cozy and comfortable.
Anne Miles – Postpartum Doula
Anne's calm, patient, and empathetic spirit have been invaluable in her work with children of all ages. Throughout her life she has found ways to work with children, from babysitting, to camp counselor, to teaching children with emotional, behavioral, and learning disabilities for the past 12 years.
She looks forward to offering you a reassuring and encouraging voice as she supports you and your family through this new chapter in your life.
Jylane Rhyne – Postpartum Doula
Jylane feels every woman should come away from a birth feeling empowered. You are strong and powerful, and she supports you at every step – sometimes taking women beyond where they thought they could go. Birth can be a defining experience, and Jylane's goal is to educate, support, and acknowledge, as you experience the emotional and physical challenges of your birth.
She wants to inspire the world with the beauty of pregnancy, birth, and the postpartum period.
Jylane's also a mother of three, an avid reader (when she can find the time), and a crafter (knitting, crocheting, sewing, beading, scrapbooking, glam planning, and lots more). She finds it's a great way to de-stress.
Alexa Thompson – Labor Doula  
Alexa has known she wanted to be a birth worker since she was 10 years old. She loves helping women realize their strength, power, and resilience. Instilling that confidence in a family is very rewarding to her. Alexa wants you to know that she has a huge heart and she will be there when you need her.
Alexa hikes and skiis, and loves the outdoors. She also LOVES coffee.
Mary Wise – Postpartum Doula, Labor Doula
Mary believes she was made to be a doula. She's a problem solver, and loves helping families find what is going to work for them and figure out their best way of having and caring for their newborn. She feels her job is providing support, and holding space for parents' thoughts, questions, and opinions.
Mary grew up in Stanwood, WA, and has 6 chickens, 8 fish, and 2 cats! She also makes the best pizza you've ever tasted.